When you're booking your dream holiday, medication is probably the last thing on your mind.
After all, we jet set to distant lands to escape the mundane, and for many people medication regimes are exactly that: mundane.
Besides, you've got to sort flights, accommodation, clothing, spending money… in short, there's a lot to organise.
However, sorting out your repeat prescription should be one of the first things on your to-do list if you're going abroad. It'll be the most important thing you take beside your passport.
Here are some easy to follow steps to ensure you never miss a dose on your summer adventures.
Before you go
First up, check if it's legal to bring your medication into the country of travel. The tricky ones are psychotropics, antihistamines, stimulants, and of course narcotics (basically any drugs affecting the body's Central Nervous System).
This may seem like silly advice but some countries have severe penalties for smuggling in drugs that are over-the-counter in the UK. For instance:
Japan - Actifed, Sudafed, Vicks Inhalers (and other products containing the mild stimulant, pseudoephedrine)
UAE - Excedrin Tension Headache Tablets, Tylenol Arthritis Pain Caplets, Niquitin Mint Lozenges and Otrivin Nasal Spray
You will also have to abide by the laws of any countries you're passing through in order to reach your destination.
What is the your medication called in the local language? Make a note of this whilst you have internet access at home, as it may be necessary later on depending on how much your French or Spanish has declined since leaving school.
Check to see if your travel insurance covers lost prescription medication as at £8.80 per prescription, it may be a loss worth claiming.
Travel health information about different destinations around the globe can be accessed here on the Fit for Travel website. If you need any vaccinations to travel, you should double check with your GP to see whether these will interfere with your medication.
Some vaccinations are free (e.g. diphtheria, polio, tetanus) while those for less common diseases have to be paid for. It's important to organise your immunisations a couple of months before you travel so that there's sufficient time for your immune system to develop the necessary antibodies.
What documentation will I need to bring?
Take the time to figure out what documentation you will need to bring with you. Official guidance suggests that you call your destination country's embassy or check their website, but this can be a long and complicated process. Thankfully, key information has been summarised for us on the following documents:
As a general rule, you will need the following in order to safely travel with your medication:
GP letter
A paper copy of your repeat prescription
Personal licence if your medication is a CD or injection (see below)
The UK classifies controlled drugs (CDs) into categories called schedules. If your medication contains a CD from schedules 2/3/4 in this list, you will have to look at pages 15 & 16 of this document to see what the maximum amount of the drug you can bring in or out of the country is.
If the quantity of medication you need to travel with exceeds this limit, you will have to get a personal licence to do so. Make sure to do this at least 10 days before travelling to ensure that you're organised by the time it comes to your trip. The application form can be found here.
Your GP letter should specify the chemical name of your medication, the dosage you require and the amount you should be bringing with you.
If your medication is a CD or injectable, this letter will also need to contain your name, travel schedule and prescriber's signature. You'll need this letter to apply for your personal licence.
Having the letter in English should be fine, but it may an idea to translate the letter into the language of the country you're visiting (only if you'd like to be extra safe).
You'll also need to bring along a paper copy of your prescription for your medication. If you're an Echo patient, you may have to visit your GP to get this as you don't get a paper version of your repeat prescription if ordered through the app.
Packing
Double check that you've packed enough medication to last you the length of your trip. It's advisable to pack extra just in case you manage to lose some (unless it exceeds the legal limit, of course).
Split your medication supply between your hand and hold luggage in case either gets lost. It's good to have your medication on you or in your hand luggage at all times so that it's readily accessible in case you need it.
Store your medication in its original box as your name is printed on the label.
Although the liquid allowance for air travel is 100ml, it is possible to bring through liquid medication of a greater volume as long as you have the appropriate documentation. This also applies to injectables such as adrenaline auto-injectors or insulin injections. Your medication is passed through the scanner in a separate plastic bag to the rest of your liquids, so your liquid allowance will not be impeded upon.
If you're concerned, it's very easy to dispense your medication into 100ml bottles which can be purchased at the chemist, but this isn't strictly necessary.
Taking medication abroad that requires refrigeration (such as insulin) can be problematic, especially if you are visiting warmer climates. However, gel ice packs can be brought onto the plane if you have a GP letter stating that you need them to store your medication - even if they contain more than 100ml.
When abroad
Regularly dosed medication is most effective when you take it at the same time each day, so you should try to adjust your medication schedule if travelling between time zones. Either phase your dose time day by day until you reach the time that you'd like to be taking the medication, or stick to the same equivalent time.
Echo's dose reminder feature can be used to make this easier for you.
Getting medication abroad
In the unlucky situation that you end up in an unfamiliar country with no medication, here is some advice for getting hold of what you need abroad.
First of all, try going to a pharmacy to see if they will fill your prescription. This may prove difficult as the pharmacists in your destination country are under no obligation to do so.
If this is ineffective, ask the pharmacist where you can see a doctor locally and try to get a local prescription. Bring along your GP letter and paper prescription when it comes to your appointment, to prove to the doctor that you require the medication that you claim to.
IAMAT is a network of English-speaking doctors across the world who can be seen on short notice. It's free to sign up to the database online, though appointments and prescriptions cost money.
The drug or dosage that you take at home may not be available in your destination country. In this case, it will only be possible to get your medication according to the guidelines of that country. For example, a supply may last 30 days rather than the standard 28 in the UK. Most of the time you can easily adjust to compensate but if you're concerned, speak to a doctor or pharmacist to double check.
Still haven't managed to get hold of your meds? John Bell & Croyden will send medication abroad for you! Prescriptions from your GP in the UK can be sent to JB&C or a local doctor can write you a prescription if you're in in the EEA/Switzerland, to be sent to JB&C. Note that this is also a paid service.
The biggest hazard when obtaining medication abroad is the prevalence of counterfeit medications, as they can be indistinguishable at first glance. They often contain inactive or toxic ingredients, making the treatment either ineffective or actually damaging.
Counterfeit medication may be:
Abnormally cheap
Different in colour, taste or smell
Different in texture (eg. crumbly)
Sold in an open market rather than a pharmacy
It's recommended that you look up how best to obtain medication in your destination country before you travel. No matter how unlikely it seems that you'll lose your meds or become stranded abroad, it's always better to be safe than sorry.
Home sweet home

You made it! You've successfully maintained your treatment regime despite travelling abroad.
Contribute to online forums or speak to your GP when you get back about your experiences, if they were particularly noteworthy. This way whatever you learnt can be passed on to others.
By covering all possible bases - including a GP letter, paper copy of your prescription, personal licence, meds split across luggage and definitely in your hand luggage, a plastic bag, ice packs, internet access, adequate linguistic skills and common sense - you'll eliminate the risk of anything going awry with your meds while you're away.
Further reading
For more on controlled drugs, please see this information from gov.uk.
This recent BBC article underscores the importance of checking travel advice on medicines.
The TravelHealthPro website gives all the information you will need about travel health, from outbreak surveillance to recommended vaccination. Give it a browse before you go away.
These are the NHS recommendations for travelling abroad with medication and accessing healthcare abroad.
Not doing prior research on the legal status of a medicine in the country you're visiting can have consequences, as this Independent article explores.
Share this article:
More from the blog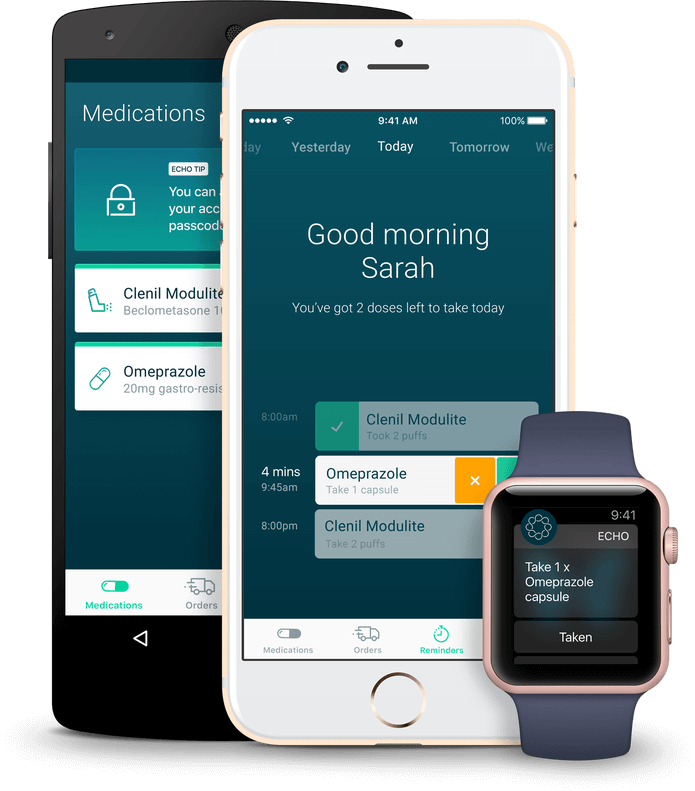 Repeat prescriptions delivered.
To your door.
For free.

Take control today...