In the run up to Christmas, making sure you have enough medication to last the festive period might be low down on your list of priorities. You've got to sort out travel, trees and tinsel, as well as buy presents for your loved ones.

However, you're hardly going to be filled with festive joy if you run out of your medicine just before Christmas. In many cases, running out of your repeat prescription can lead to serious problems—especially if you are managing the medication of another person.
The facts speak volumes. 43% of people in the UK confess to not thinking about anything to do with their health during and after the Christmas period. Meanwhile, around 1 in 6 (17%) of us admit to running out of medication over the Christmas break.
If you're an Echo user, here's what you can do to ensure you have one less thing to worry about in the build up to December 25th.
Give yourself enough time
Royal Mail operates a limited service over the festive period, as do many GP surgeries.

To guarantee that you'll receive your medication by Christmas, please get your prescription requests into us by Monday 10th December.
Although you can still place requests after this date, placing your request early will help you avoid the hassle of having to organise an emergency prescription if you run out of medication during the festive break.
What to do if you can't get your medication in time
If this is the case, contacting NHS 111 is the best course of action. You may be able to organise an emergency prescription to collect from a pharmacy that's convenient for you.
Echo will be operating on all working days throughout the Christmas break, so please do get in touch if you have any pressing queries about your request or delivery. If you have any questions, you can contact us via the in-app messenger. Alternatively, you can email us at hello@echo.co.uk.
We'd like to thank you for supporting us throughout 2018, and we wish you and your family a very merry Christmas and a happy New Year!
🎄🎄🎄
More from the blog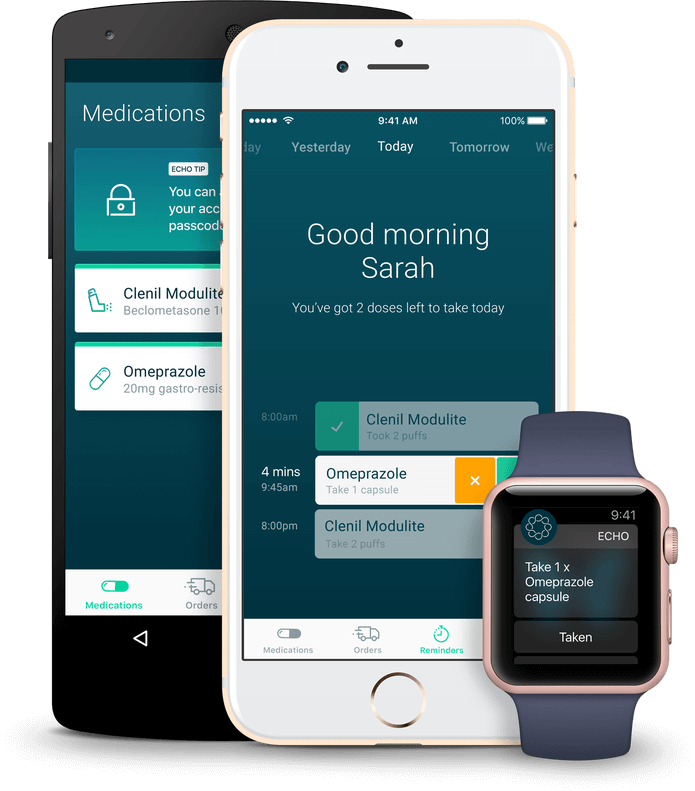 Repeat prescriptions delivered.
To your door.
For free.

Take control today...