Confused or worried about drug shortages? Our Clinical Director, Alistair Murray, explains how drug shortages happen in the UK, and how Echo works to minimise disruption to its users.
As a seasoned pharmacist with over 20 year's experience in community and digital pharmacy, I'd like to assure you that stock shortages are nothing new. As pharmacists, we have been dealing with stock shortages for the past ten years, so I'd like to share a little bit of background on what contributes to shortages, and what you can do when you're affected by one.
Why is my medication out of stock?
Between the two main wholesalers in the UK, there are nearly 30 warehouses serving the whole country. When patients are informed of a shortage by their pharmacist, it's because there may be stock of the item somewhere in the supply system but not in the depot local to the pharmacy placing the order, which means it can't be ordered.
Pharmacies usually order from most wholesalers twice a day - which may seem like a lot! But it's to ensure that pharmacies don't stockpile. Often, the pharmacy isn't made aware by the wholesalers when an item will be out of stock, they may only find out when they go to order the item, meaning that both the patient and the pharmacy team find out about the shortage on the same day.
Various hormonal medications, adrenaline pens, epilepsy medication, migraine treatments, drugs for psychosis, arthritis pain and more have all had serious problems recently. It's very stressful for people who need and rely on their medication.
At best, it's frustrating for all concerned. At worst, the stress involved can have a dreadful effect on patients and the people around them – which, as a healthcare professional, is heartbreaking to have to see.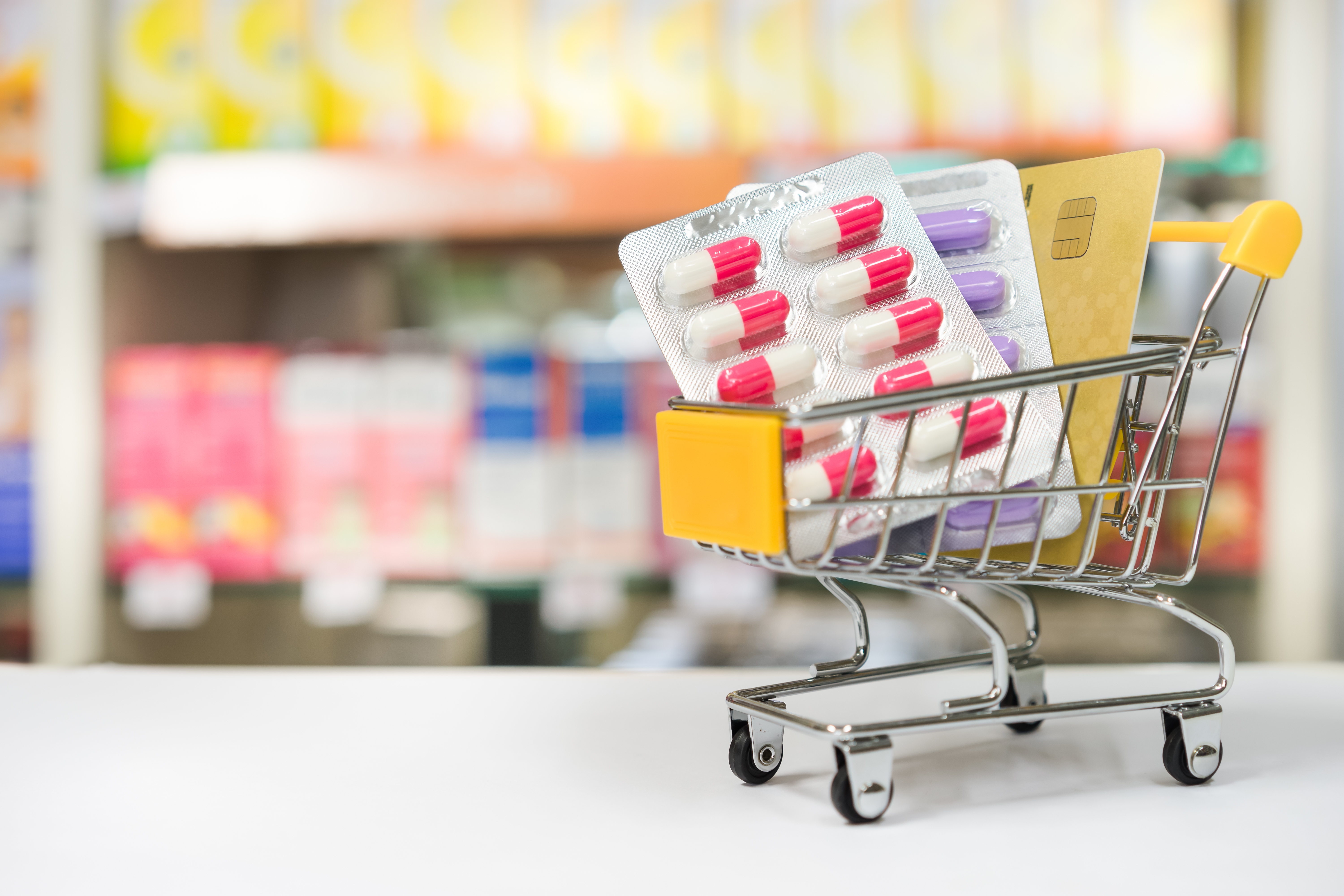 What leads to stock shortages?

Occasionally a manufacturing plant will stop producing medication due to raw ingredient shortages, licensing, or regulation problems. This can lead to an abrupt drop in the total product coming to market. This can last months, or in some rare cases, years.
Sometimes with decreased availability of an ingredient and/or increased costs, manufacturers will stop production rather than make a product at an increased cost that may or may not be reimbursed by the NHS. The main countries making the raw ingredients (Active Pharmaceutical Ingredients - APIs) are India and China, so Brexit uncertainties doesn't directly affect this at all.
When one version of a product is out of stock, there can be a surge in demand for equivalent or similar products to make up for the shortfall. This leads to knock-on shortages in these adjacent products.
When a product has been unavailable for a while, any stock that arrives may be allocated to historical orders if they have been accepted by the wholesaler - which means that other pharmacies that requested the medication will receive it first. This can fluctuate within a day.
What to do if your medication is out of stock
We would love to dispense all prescriptions that come our way, but we realise that when stock is in short supply, you may need the medication quicker than we can obtain it. Like all pharmacies, we often aren't made aware of when items will be in short supply from our wholesalers. This is not unique to Echo - all pharmacies nationally encounter this issue.
Go local
As stock availability often varies by location, when we can't obtain an item, we will always endeavour to give our users the opportunity to collect their medication from a local pharmacy of their choice.
We do this by sending you your prescription barcode. You can then bring this barcode to a pharmacy of your choice to obtain your medication. If you prefer to wait for when the stock becomes available to us, you also have that option.
By giving you this barcode, you don't have to go back to a GP to get a new prescription. This code allows you to transfer the prescription to a pharmacy of your choice.
Shop around
Plenty of other wholesalers and larger companies hold stock, so a particular medication may be available sporadically by location and organisation. We sometimes suggest trying a few different local pharmacies in case they can access some stock in a different part of the supply chain not available to every pharmacy. It's a good idea to call ahead and check if they have your medication in stock before making the journey.
Try an alternative
If you can't get hold of your usual medication at all, contact your GP and see if there's a similar one you can use, or if you could use the same medication at a different dose. You could also try the same medicine but from a different supplier, which may look different in terms of size, colour, and shape. Normally, they will work in exactly the same way as the previous brand. Don't hesitate to get in touch with us, or the pharmacy you're using if you have any concerns.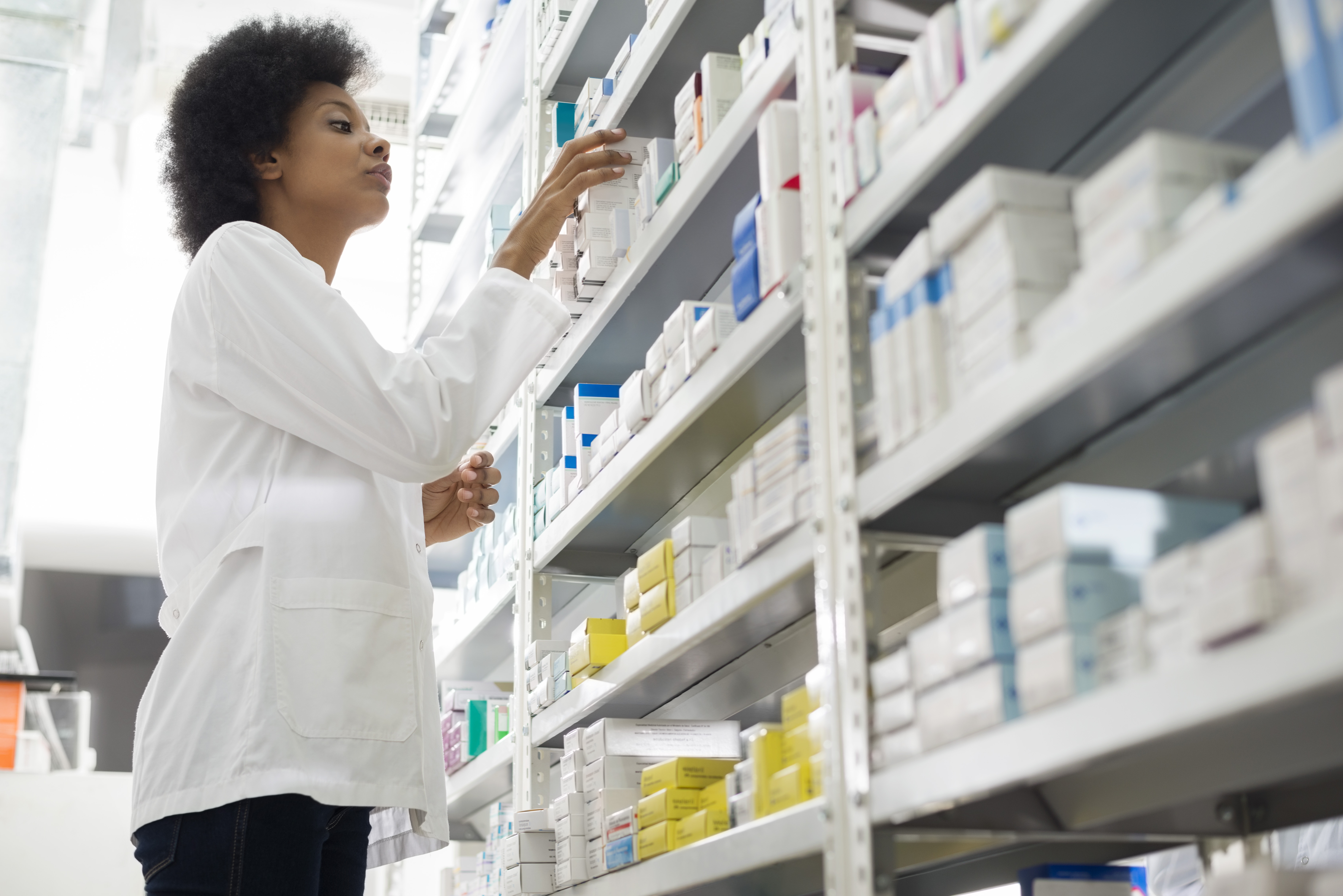 Will it get better?

A new scheme called FMD (the falsified medicines directive) may allow better tracking of exactly where stock is available in the supply chain. It's an EU-run database and our ability to use it is uncertain if there's a no-deal Brexit.
It's being gradually introduced right now, but most medicine packs in the current supply chain don't have the features to allow proper tracking yet. Once it is properly introduced, stock will be scanned each time it moves from one organisation to another within the supply chain and the database would allow stock to be located as a result.
The Department of Health and Social Care has recently introduced a change to existing laws that will allow for pharmacists to supply a substitute product in a limited number of circumstances, without needing to contact the prescriber.
It can only be done if the government declares an active Serious Shortage Protocol for a particular medication. The protocol will contain the specific evidence-based alternatives available.
This would only be done in consultation with the patient and it won't be suitable for all medicines, especially where there's a risk of destabilising someone's care. There will always be a small risk that switching to a new medication from one that was previously well tolerated could lead to some people experiencing adverse effects.
If the usual medicine is not available and the item is not listed on a shortage protocol then the GP will need to write a new prescription for the alternative item. Sometimes, this means it will be necessary to arrange an appointment with the GP to get this sorted. It's not possible to issue an emergency supply of a product if it hasn't previously been prescribed by a UK or EEA doctor.
Again, please be aware that all of this has been happening, to a varying extent, for over 10 years. So there's a more systematic problem – Brexit uncertainties has just heightened public awareness.
What can we do to fix it? There's no one simple answer. But there's a lot of ongoing work at a national level, as well as from each pharmacy or company.
Please keep an eye out for emails from us informing you of stock shortages, and know that we're doing everything in our power to minimise disruption for our users. For more information, on stock shortages, please check out this medicines factsheet from the PSNC. You can also check out the MIMS' Shortages Tracker. Updated constantly, the table lists products currently reported to be out of stock in the UK.
Like what you've read? You should follow us on Facebook! We post regular articles on health and wellness and we love hearing your thoughts on both.
If there's anything else you'd like us to write about, please tweet us @echo_healthcare and let us know.
Download the app
More from the blog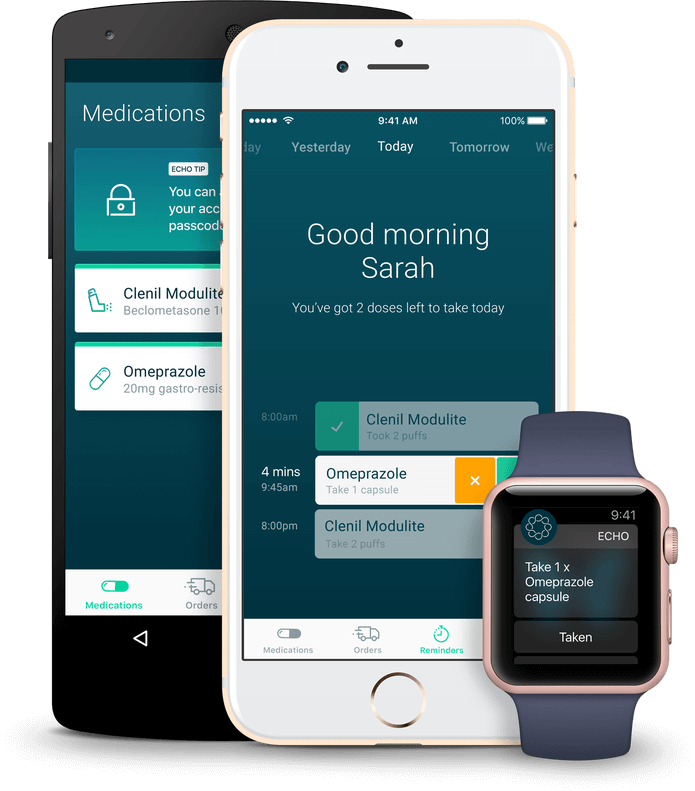 Repeat prescriptions delivered.
To your door.
For free.

Take control today...