Supporting someone with dementia can be particularly demanding - especially if they're a loved one - and maintaining a good quality of life for both parties can often feel like an uphill struggle.
If you're a caregiver to someone with dementia, we've provided some tips to ensure you provide the best possible care without compromising on your own health.
It's worth noting that this only a brief overview - more comprehensive information and guidance can be found in the resources included in this article.
The health of the person being cared for
Whether you're a new dementia carer or have been caring for someone with dementia for years, it's important to cover all bases when you assist the person with their treatment.
1) Take a holistic approach to their health
Treatment may be needed for several conditions, not just dementia. If there's a vascular (blood vessel) involvement in the dementia, then good blood pressure and heart health are important to slow down the progress of the condition.
If someone with dementia can't communicate well, discuss how to recognise pain or infections that may need treatment.
2) Check the suitability of the meds with a GP
Dementia can affect more than just memory. Communication, the ability to swallow, taste perception, tolerance of side effects and even personality may change, so you might need to check with their GP to see if certain meds are now less suitable.
Some medication may make dementia symptoms worse, e.g. if it causes drowsiness. Get medication reviews to check that there isn't some medication that should be stopped.
3) Set medication reminders
Setting reminders will help you remember when doses need to be taken and when you need to re-order their prescriptions. Using Echo allows you to do this from the comfort of your smartphone, giving you peace of mind in the process.
4) Seek advice and support
As a carer, it's a good idea do some 'Dementia Friends' training to learn useful strategies and techniques. Look out for businesses and services who have signed up to being Dementia Friends as they will offer more support and understanding.
Admiral Nurses via Dementia UK can help families with specialised support. They work in the community, in care homes, in hospices and in hospitals. You can find an Admiral Nurse by clicking here.
Occupational Therapy from the local council can also help with any adjustments to your home. You can get this free through the NHS or social services, depending on your situation. Find an occupational therapist here.
You can call Dementia UK's helpline on 0800 888 6678 (9am to 9pm Monday-Friday; 9am - 5pm on weekends).
The health of the carer
When you're a caregiver, the person you care for will likely be your number one priority on a day-to-day basis. While it's important to provide the best care possible, it can be easy to forget about your own health and wellbeing. If your health declines, you may not be able to look after the person you're caring for in the same way.
Neglecting your health can cause mental health issues and stress, as well as other illnesses like cardiovascular problems or diabetes, so it's vital to look after yourself.
Make sure you get enough sleep, eat well and try to exercise when possible. If stress is getting the better of you, practice mindfulness techniques such as deep breathing or meditation. It sounds like obvious advice, but doing so will increase your physical and mental energy levels and give your immune system a much-needed boost.
If you're struggling to balance care with your other responsibilities, look into options for support sessions or respite care sessions in the local area. Don't feel guilty or embarrassed about seeking help - we all need some downtime every now and then!
Admin
When you're a full-time carer, the admin side of things can often fall by the wayside. Paperwork can pile up, treatment can be complicated and coordinating appointments can be a headache.
Think about consent and possibly looking into a lasting power of attorney (LPA) in case you need to be able to make care decisions on behalf of someone with dementia (if they are not in a position to do so). More info about an LPA can be found on the government website.
Make sure you are named on GP records and with other healthcare providers so that people know they can discuss issues in full with you from a confidentiality point of view.
Further information
According to the Alzheimer's Society, 850,000 people in the UK currently live with dementia, and this number is set to rise to 1 million by 2025. This year, 225,000 people will develop dementia - a staggering one every three minutes.
Now in its fourth year, the focus for this year's National Dementia Carers Day is on 'sharing'. Carers are invited to connect and share their experiences, while members of the public are encouraged to get involved by celebrating the work of dementia carers they know. If you'd like to get involved, you can tweet using @Dementia_Carers #NDCD18.
If you're a carer who'd like to find out more, the National Dementia Carers Day website has links to organisations that can provide advice and support. The site is a great resource; allowing you to go into appointments with a bit more knowledge and get the most out of it.
Share this article:
More from the blog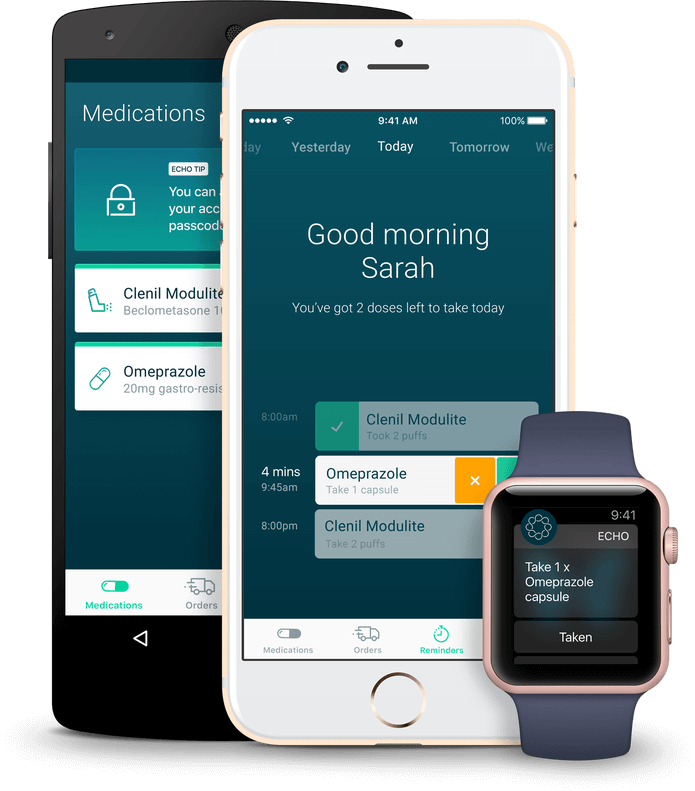 Repeat prescriptions delivered.
To your door.
For free.

Take control today...