Important things you need to know.
Almost half of all adults take prescription medication. The most commonly prescribed items are for cholesterol, blood pressure and pain management.
Just ten medications make up 24% of all prescribed items but it's a very long tail – there are over 125k prescription items available on the NHS. We estimate that 85% of these are dispensed for managing chronic disease, defined as any disease lasting three months or more (e.g. asthma).
There are over 1.25bn items prescribed in the UK each year. Adults over 60 account for 60% by volume, almost 50 items each. Adults between the ages of 20 to 59 are prescribed 12 items each and children & teenagers just four.
Doctors typically write prescriptions that cover two to three months of treatment; this enables them to monitor the patient's condition and reduce waste (estimated to cost the NHS £300m pa). Repeat prescript requests are typically initiated by the patient, carer or pharmacy.
Prescription items cost the patient £8.60 each. This is money paid by the patient to the pharmacy and passed back to the NHS. The £8.60 charge bears no relation to the actual cost of the medication.
In reality, 90% of prescriptions are issued free of charge. Patients aged 60 or over are exempt from payment, as are a number of different cohorts including pregnant women and the unemployed. That said, prescription fraud costs the NHS an estimated £237m each year.
Pharmacies purchase medication from wholesalers and are reimbursed by the NHS; the amount reimbursed is set by an NHS document called the Drug Tariff and varies widely. Pharmacies generate part of their profit by purchasing items at a lower price than the Drug Tariff rate.
Electronic prescribing enables GPs to send prescriptions electronically to a patient's 'nominated' pharmacy, eliminating paperwork and ideally reducing admin for the patient, doctor and pharmacist. 76% of GP practices are technically capable of issue electronic prescriptions but less than half of these sites use the functionality. By volume, only 35% of prescriptions are processed electronically.
Most repeat prescriptions are still managed manually – typically the patient faxes or emails their GP who issues a paper prescription for collection. The patient then takes this to their pharmacy and picks up their medication in-person. This is an admin-heavy, opaque process full of break-points, including:
The patient waits until the last minute to request a repeat prescription, placing stress across the entire system
The GP asks to see the patient before prescribing but this request is not relayed back to the patient
Important paperwork is mislaid
Manual workflows are disrupted due to high staff turnover
The GP surgery / pharmacy is not open at convenient times
Overworked GPs and surgery staff lose track of requests
The pharmacy does not have enough medication in stock
The patient does not have the time to visit the GP surgery / pharmacy in-person
More from the blog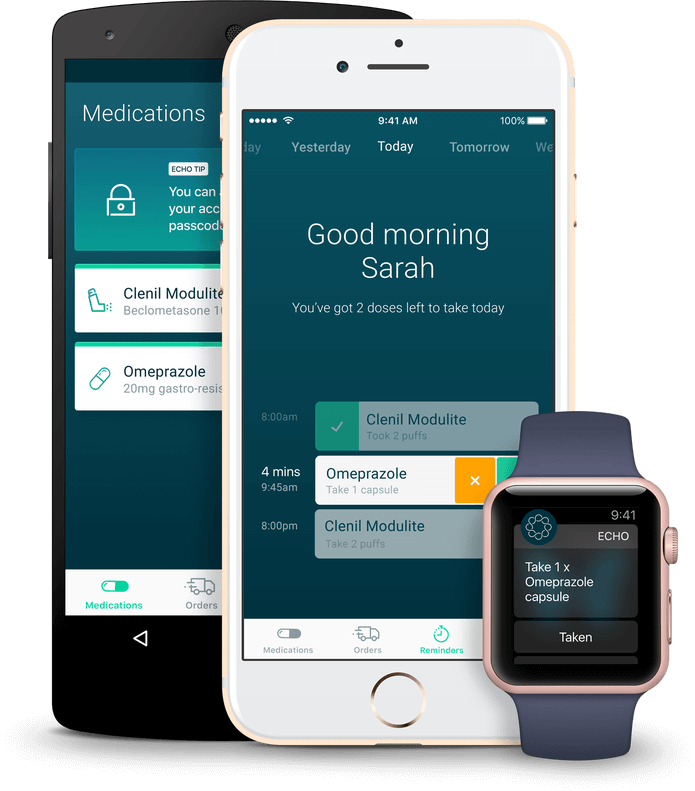 Repeat prescriptions delivered.
To your door.
For free.

Take control today...